Visit me at the AABA Conference in Denver!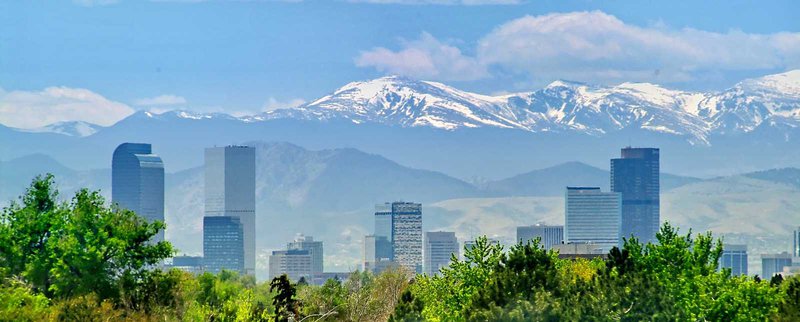 I'm looking forward to presenting, on behalf of myself and colleagues Dr. Lynne Kelly and Dr. Vincent Riccardi at the American Association of Biological Anthropologists conference in Denver. I'll be discussing our research and answering questions in the Genetics & Genomics: Evolution and Populations poster session in the Plaza Foyer from 8:00 am until 6:30 pm on Thursday, March 24th. If you're in the area, please stop by!
We will also be presenting a virtual podium presentation for the Genetics & Genomics: Adaptation and Complex Traits online session which will include a live panel discussion among session presenters on Tuesday, March 29th at 5:00 pm (Mountain time). Our presentation will be pre-recorded so I will share that video here, as well, once it is available. Please see the abstract for our paper and conference website info, posted below.

Art, Orality, and Migration: The roles of NF1, mnemonics, and somatic adaptation in the hominin biocultural toolkit
ANDREA J. ALVESHERE1, LYNNE KELLY2 and VINCENT M. RICCARDI3
1Sociology and Anthropology, Western Illinois University, 2Arts, Communication and Critical Enquiry, LaTrobe University, 3Director, The Neurofibromatosis Institute
Two decades after the discovery of the unique hominin variant of the FOXP2 language gene, much more has been revealed about the emergence, expansion, and comingling of both hominin populations and hominin genetic variants. Recently, identification of a unique hominin variant of the NF1 gene, and revelations about the importance of art (including objects, music, dance, and story) in the knowledge systems of oral ("non-literate") societies, have together exposed additional interconnected pieces of the human evolutionary puzzle. Current understanding of NF1 gene function is primarily derived from study of the autosomal dominant disorder, Neurofibromatosis Type 1 (NF1), caused by a germline or early embryonic mutation of the NF1 gene that disrupts the function of its protein product, neurofibromin. This causes progressive development of neurofibromas (benign proliferative lesions of the nerve sheath), involving somatic mutation of the remaining functional allele.
Persons with the NF1 disorder also often face challenges with attention/focus, spatial reasoning, executive function, prosodic interpretation, and musicality. Each of these skill areas are optimized in the presence of two fully-functional human-type NF1 alleles. These skills are also central to the knowledge systems of oral societies, especially in memorizing and passing on accurately (sometimes for millennia) vast quantities of life-sustaining information on resources, dangers, and strategies for navigation, cooperation, and survival. This study presents current evidence for the mechanics of, and relationships between, candidate genetic, somatic, and cultural elements of the extraordinary intellectual toolkit that enabled non-literate humans to populate or traverse every biome on Earth.
Conference website: https://physanth.org/meetings-and-webinars/annual-meeting-2022/